Primary Mathematics Teaching for Mastery Specialists Programme
---
Cohort 1 - Primary Mastery Specialists Teachers:
Andrew Whitehead - Park Walk Primary School, Kensington and Chelsea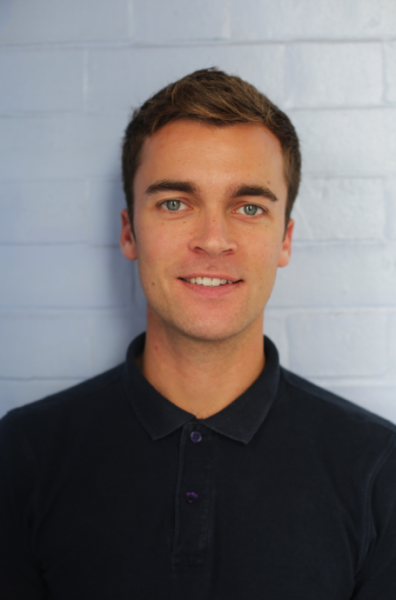 Andrew has led Maths across three schools. At Park Walk, he leads in Maths and English and is phase leader for the Early Years and Key Stage 1. He is part of the school's leadership team. Additionally, he is a qualified Maths Specialist Teacher having been successful in applying for and completing the NCETM's MaST course between 2011 and 2013.
At Park Walk, Andrew has focussed on using his mentoring skills and maths subject and pedagogy knowledge to introduce mastery style teaching across the school.
He is now at a stage in the Teaching for Mastery Programme whereby he will be working with other schools using the Teacher Research Group professional development activity. Over time, this will spread the understanding of, and expertise in, teaching maths for mastery across the London South West Maths hub.
---
Eva Brown - The Federation of St Elphege's Catholic Schools, Sutton
Teaching since September 2007
Mathematics subject leader KS1 and KS2 since September 2008
LA Primary Mathematics Associate Adviser since April 2011
Taught from Year 1 – 6
I have always been enthusiastic about mathematics and have a natural drive to ensure that all pupils achieve their full potential. I strongly believe that high achievement and good progress in mathematics stem from consistently high quality teaching that provides pupils with an in depth understanding through appropriate visual representation; the use of concrete apparatus and opportunities for pupils to apply their skills giving plenty of time to practise and consolidate knowledge.
With this continuously ambitious approach, I have always managed to secure good to outstanding progress with the children I teach and as a result have contributed towards the school's success by improving results in Mathematics.
---
Serena Grear - SS Peter and Paul Primary School, Merton
Serena has been the Maths lead at SS Peter and Paul Primary School for 2 years.
Since becoming maths leader she has implemented the CPA approach across years 1 to 6 alongside the affective use of Maths No Problem textbooks. During this time, she has ensured that the children develop a strong understanding of their mathematical concepts through using concrete resources, creating their own pictorial representations and spending adequate time to reason their mathematics with each other. This also included creating various tools to support both teachers and pupils' dialogue in maths using questioning, talk starters and mastery tasks to deepen their understanding.
Recent work includes:
Successfully completing a Master's Degree with UWL researching the importance of Talks and CPA approaches in Mathematics.
Providing model lessons and supporting planning for fellow teachers as a lead practitioner in her own school and surrounding schools in Mitcham.
Spreading the word about mastery style teaching in Maths and new pedagogical approaches as part of a TRG in the South West Hub.
Providing model planning and lessons to teachers as part of a local Singapore Network group to support the use of the Textbooks in schools.
---
Melanie Howes - St Stephen's Primary School, Richmond
Mel is an experienced senior leader and classroom practitioner. She has been teaching at St Stephen's school since September 1998 when it was a three form entry junior school and has been involved in its transition to a two form entry primary school helping develop the KS1 and Early Years curriculum. She currently teaches in the Early Years Foundation Stage but supports the teaching of mathematics throughout the school.
In addition to her role as Pupil Performance Manager Mel has been overseeing the schools Maths working group and supporting the professional development of colleagues to take on the role of school maths leads in KS1 and KS2.
An accredited Professional Development Lead with the NCETM since taking part in the London Mayors Project in 2013-14 lead by Debbie Morgan Mel promoted the use of manipulatives and representations for all learners across the school.
As part of the schools working group in mathematics she has helped develop progression charts for the 2014 –curriculum including a key focus on potential part-conceptions and highlighting these as part of the lesson. She has also helped develop the schools calculation policy.
Mel trained in the first cohort with the NCETM as a Maths Mastery Specialist and is now working with other schools through Teacher Research Groups to equip them to develop a 'teaching for mastery' approach in their own schools.
---
Cohort 2 - Primary Mastery Specialists Teachers:
Adam Malin - The Russell School, Richmond
I joined The Russell last year and was given responsibility to lead mathematics. Since then we have begun to develop our own 'mastery curriculum', supporting our teachers with extensive CPD and heavily investing in resources to support our CPA lead calculation policy that I developed last year. I have also started to work closely with Roehampton University to support their education students to develop their subject knowledge who then support our children to learn key facts in a fun and practical way.
I am enthused to develop maths and to promote a sense that all can access and achieve. I believe that a mastery lead curriculum enables all children to become fluent and confident to apply their knowledge. I don't believe in setting and I promote that through consistently high teaching, detailed lessons planning that encompasses a CPA approach and greater variation in the work we expect our children to complete during lessons are fundamental components to raise standards and allow all children to become confident, fluent and happy mathematicians.
---
Nicola Ballantine, M.S.T. Nonsuch Primary School, Sutton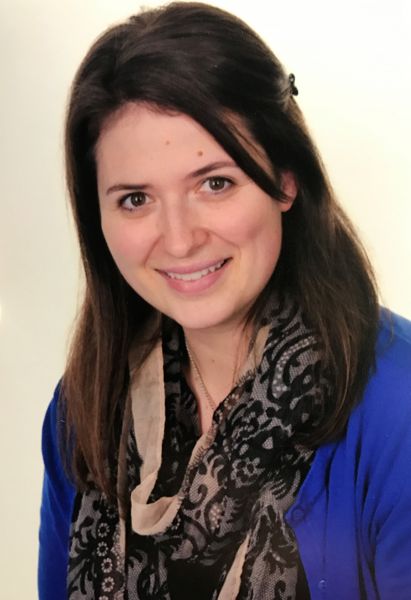 Nicola, originally from Canada, moved to the UK to teach in 2012, after successfully completing her Master's Degree in Education with the State University of New York. She joined Nonsuch Primary School in 2013 and has since held various leadership positions, including English and Maths leads.
During school holidays, Nicola regularly travels to developing countries to provide CPD training opportunities with a focus on using concrete apparatus to enhance conceptual understanding. Through partnership with the London SW Maths Hub, Nicola has become passionate about developing mastery approaches and working with schools to make teaching for mastery core to their ethos.
She has worked to develop and embed teaching for mastery within her own school through various projects:
​​Trialling and adapting new mastery approaches to suit the needs of pupils and teachers
Creating bespoke mastery resources as models for teaching staff
Regularly hosting observations of model lessons and working 1:1 with teachers to develop planning
Raising the profile of maths vocabulary through carefully formed learning objectives, slide presentations, questioning techniques and daily reflections
Ensuringappropriate and regular use of concrete, pictorial, iconic and abstract representations
Providing opportunities for fluency, reasoning and problem solving in each lesson for every student
Developing the practice of pre-empting misconceptions and finding ways to effectively explore them with their students
Providing INSET training to introduce and explore mastery principles
Providing parent workshops to share rationale behind mastery pedagogy
---
Claire Douch - St Judes Primary, Lambeth
I have been a teacher in London since September 2013, after completing the Teach First programme in a school in Leeds. I have thoroughly enjoyed the challenges and surprises that life as a teacher brings, and look forward to developing my self further as a Mastery Specialist with the Maths Hub.
As a senior leader in my current school, I have direct involvement in the development and implementation of the School Improvement Plan and the key priorities for the year. A key priority this year has been the development of teaching for mastery in maths. I have worked collaboratively with the Deputy Headteacher and maths lead to develop new strategies, (including mastery opportunities), supported staff, modelled exemplary practice, and monitored books. I am passionate about the development of the 'mastery curriculum' in education and have worked hard to embed the principles in my own teaching. I am committed to ensuring that the children have a secure understanding of each concept taught, by providing ample opportunities in lessons for fluency, reasoning and problem solving. The accurate and regular use of mathematical vocabulary has also been a focus, as well as ensuring the children are able to explore their understanding through the use of varied representations in their working.
---
David Dennis - Vauxhall Primary School, Lambeth
I have been a class teacher for nearly 6 years now. I started out teaching in Year 5, where I remained for 3 years, and have now been in Year 6 for the past two and a half years. I have led maths in my current school, Vauxhall Primary school, for over 2 years now. I also have had previous experience as a teaching assistant in Year's 1, 2 and 3, and I carried out my teacher training placements in Years 2 and 6.
I am highly interested in the way in which mathematics teaching is changing nationally, and am exceptionally pleased to be at the forefront of the change, implementing all that I learn directly into my current school. I also very much look forward to supporting other schools in my second year of the mastery specialist programme.
---