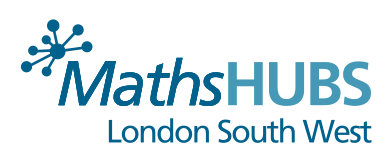 Secondary Teaching for Mastery Work Groups 2019-2020
We are currently in the process of recruiting schools to take part in Secondary Teaching for Mastery Work Groups during 2019/2020.
Secondary maths teachers whose schools want to introduce and embed teaching for mastery can nominate two teachers (Mastery Advocates) to join a Work Group. You will be part of a locally-based group of teachers who meet regularly to develop professional knowledge and expertise, as well as receiving bespoke support.
In a Teaching for Mastery Work Group you will:
collaborate with colleagues from other local schools to share best practice
get individual school support and guidance from a local leader of maths education (LLME)
take away ideas to help your students become more confident mathematicians, ready to tackle GCSEs and A levels
introduce and embed teaching for mastery in your classroom and department
The fully funded programme (£2,000 to cover release time) enables you and another teacher from your school to become 'Mastery Advocates'. Initially you will be part of a Work Group for a year. You will also get in-school support from a Mastery Specialist. Beyond this, you will continue to work with your local Maths Hub and take part in a Work Group as you embed mastery across your department.
This opportunity is suitable for all maths teachers, from NQTs to Heads of Department. It requires the support of your Headteacher/a member of SLT.
If you are interested then please do complete the attached application form and return to the Hub administrator, Lesley Dibbens. For further information please do get in touch and we will be happy to talk through any questions you may have about this exciting opportunity.
In the meantime, you might enjoy this short video clip which gives a flavour of the teaching for mastery approach.
Full details of this exciting opportunity can be found on the NCETM website here
If you are interested in applying, please contact Lesley Dibbens at the London SW Maths Hub admin@londonsouthwestmathshub.co.uk
---