Lesson Design in Years 1 & 2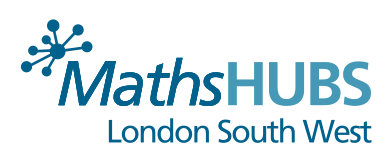 Designing Lessons: depth of learning for all
In 2019-20 the London SW Maths Hub are offering 4 different cohorts for this Work Group.
Cohort 1 - for Teachers in Year Groups 1 and 2 Booking Closed
This Work Group will equip you to identify and understand the key features involved in designing lessons in a Teaching for Mastery context, see them in practice, and create materials to use in your class/school.
Across three days, participants will have an opportunity to observe Mastery Specialist Teachers, co-create materials and then develop practice back in school.
Who is this for?
Teachers in year groups 1 and 2 from schools that were part of the London SW Maths Hub's Teaching for Mastery Work Groups last year. Participating will be other than those who were lead participants. Schools are expected to enrol two teachers and both teachers must attend all sessions.
What is involved?
Participants attend a meeting for one day per term with all the other schools in the Work Group.
Intended outcomes
Participants should gain a deep understanding of the elements of effective lesson design and how the big ideas of mastery influence this, particularly regarding small steps of learning. They will be able to make good decisions about what to include or leave out, and when to supplement the materials with their own.
Teachers are expected to share their learning with others teaching maths in their school, and that this will influence the whole school's maths lesson planning.
The impact of small steps lesson planning and learning will be seen by progress shown in children's books.
Expectations of participants and their schools
Participants will be expected to
Attend all 3 Work Group sessions.
In between sessions, develop their own practice around lesson design, work closely with their co-participant and keep a reflective journal.
Contribute to the national evaluation process through a short survey after the Work Group has finished.
Booking is closed for Cohort 1
Cohort 1 - Year 1/Year 2
Day 1: Wednesday 4th December 2019 (09.30 – 15.00) Ravenstone Primary School, SW12 9SS
Day 2: Thursday 16th January 2020 (09.30 – 15.00) Heathmere Primary School, SW15 4LJ
Day 3:

Tuesday 12th May 14:30 – 15:30 or Tuesday 14th May 10:30 – 11:30 (online)