NEWS
MATHEMATICS FOR A LEVEL BIOLOGY
This course covers mathematical skills required for the reformed biology AS and A level qualifications, including:
• Working with percentages
• Measurement error
• Error and range bars
• Rates of change from graphs
• Statistical tests
The course will be delivered by a maths teacher, so will go through when and how students cover the above concepts, as well as the methods commonly taught in maths departments.
If you are interested in attending please email Carlos Karingal ckaringal@chestnutgrove.wandsworth.sch.uk with your name and school.
Please see flyer for this event here
---
Mathematics in Education and Industry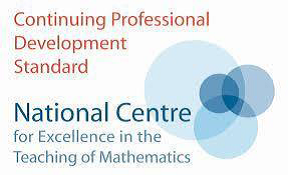 Teaching Advanced Mathematics
MEI's nationally recognised Teaching Advanced Mathematics (TAM) course, which has been working with teachers of A level Mathematics since 2004, will again be offered in various locations around the country in 2017-18. This 8-day DfE-funded course is designed to support teachers who are teaching A level for the first time. The course aims to help teachers develop their A level mathematics subject knowledge and pedagogy.
Costing just £600 the course includes:
eight course days hosted at one of ten venues focussed on A level Mathematics subject knowledge and pedagogy
two developmental lesson observations conducted by subject specialists
two years' access to MEI's 'Integral' online resources and unlimited email support from MEI
access to live and recorded online sessions
the opportunity to gain Masters level credits when studying the 'TAM with Masters course' at one of three university partner institutions
£900 bursary (or £1200 for 'TAM with Masters' courses) to participating schools on completion of the course in recognition of the support provided to participants
Applications are now open and the application form can be found at mei.org.uk/tam along with further information and frequently asked questions.
Please see the flyer which gives details of the London TAM courses.
If you have any other queries then the CPD administration team cpd@mei.org.uk will be happy to help.
---
A Year 6 lesson on line graphs - video and resources
Please check out the lesson on interpreting line graphs by London South West Maths Hub Lead James Berry on the ncetm website - you can acess the video and resources here https://www.ncetm.org.uk/resources/49421