Year 5 to 8 Continuity Cohort 2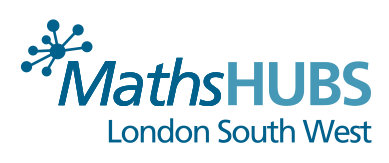 Year 5 to 8 Continuity
This tried and tested Work Group model allows KS2 and KS3 teachers to work together, using specifically designed lessons and research-based professional development materials, to focus on the most effective teaching and learning approaches.
Teachers will gain knowledge and understanding of:
The principles of Teaching for Mastery
Representations and structures used and explored in upper Key Stage 2 and Key Stage 3 and how these support the development of conceptual understanding and mathematical reasoning
Shared approaches to planning and delivery of the mathematics curriculum across KS2 and KS3
Schools will:
Have opportunities to develop greater continuity in teaching approaches across KS2 and into KS3
Who is this for?
This project is for KS2 and KS3 mathematics teachers looking to improve teaching and learning and develop greater continuity across the transition. Each Workgroup will ideally consist of teachers from linked or neighbouring primary and secondary schools.
What is involved?
Workgroups will meet several times over the year, with participants engaging in gap tasks in their own schools between meetings
Participants will be expected to
Attend all Work Group sessions
Complete Gap tasks
Maintain a reflective log
Contribute to the national evaluation process through a short survey after the Work Group has finished
Cohort 2
Location: Warlingham Village Primary School, Farleigh Road, Warlingham, CR6 9EJ
Work Group Lead: Andrew Whitehead
All sessions are run as twilights (15.45-17.30)
Twilight 1: Thurs 13 February 2020
Twilight 2: Thurs 26 March 2020
Twilight 3: Thurs 30 April 2020
Twilight 4: Thurs 11 June 2020
Twilight 5: Tues 30 June 2020
If you're interested, what next?
Contact the London SW Maths Hub Administrator Lesley Dibbens admin@londonsouthwestmathshub.co.uk
Complete the online booking form to secure your place in the Work Group.
Work Group Lead: Andrew Whitehead