Local Leaders of Maths Education (LLME) networking event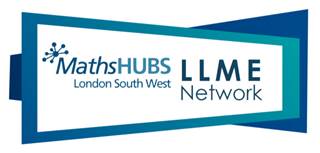 London SW Maths Hub are hosting our first Local Leaders of Maths Education (LLME) event of the year on Friday 11th October 2019 for LLME's within the London SW Maths Hub Region.
This event will run from 1pm - 5pm at the Wandsworth Professional Development Centre and will be a chance to network over lunch and share our vision for the upcoming academic year.
We are also very pleased to be able to announce that Debbie Morgan, Director for Primary NCETM, will be joining us.
When
Friday 11th October 2019 (13.00 - 17.00)
Location
Wandsworth Professional Development Centred, Burntwood School, Burntwood Lane, London, SW17 0AQ
Agenda
13.00-13.30 Networking lunch
13.30-14.45 Keynote speech from Debbie Morgan, NCETM
15.00-16.30 Workshops to choose from:
1) Managing difficult conversations and being emotionally intelligent
2) Mastering presentation skills
16.30-17.00 Feedback from sessions and close - led by Maths Hub Leads
It promises to be a great event and we would like to have as many of our London SW Maths Hub regional LLME's in attendance as possible. Please can you email Lesley Dibbens admin@londonsouthwestmathshub.co.uk directly to inform whether you are able to attend and your preferred choice for the workshop.
Please note - places to the workshops will be allocated on a first come first served basis.
We look forward to seeing you there!
More London SW Maths Hub LLME events in 2019-20
Wednesday 22nd January 2020 (13.30 - 17.00)
Thursday 25th June 2020 (14.30 - 17.00)