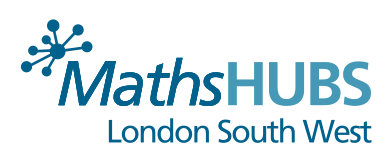 Developing Pedagogy in A Level Maths
In 2019/20, this project will run in Maths Hubs across England and provide support for developing the quality of teaching in response to the demands of the linear specifications for A level Mathematics and Further Mathematics. Run in partnership with the Advanced Maths Support Programme (AMSP), Work Groups in this project aim to develop existing A level pedagogy and support development of the requirements of the linear A levels and understand the purpose of the overarching themes in departments. Participants will gain confidence in leadership in departments and in developing others in their department.
Who is this for?
It is suitable for people leading development of maths teaching and learning in departments with A level provision and other experienced A level teachers. This could be heads of department or second in department, KS5 coordinators, programme managers or course leaders or other experienced teachers with a similar role. This project is not a subject knowledge development programme for teachers new to A level.
What is involved?
Through face to face Work Group meeting days, participating leaders of A level teaching or experienced teachers will
Develop their practice to effectively plan sequences of lessons which meet the requirements of the new A level
Raise awareness in students of the links between mathematical topics within the new A level content
Support colleagues in their own schools/colleges in embedding themes from the course in their planning and delivery of new A level teaching.
Intended outcomes
Participant leaders of A level teaching and experienced teachers will:
know the requirements of the new A level Mathematics
understand the purpose of the overarching themes
be confident in teaching new aspects of pedagogy
become a part of a developing community of practice.
Schools and colleges of participant teachers will:
improve the capacity of staff to teach A level Mathematics and Further Mathematics
see students develop a more joined-up view of the subject and be better prepared for the new style of linear exams.
Expectations of participants and their schools
Attend face to face Work Group meetings
Partake in further in-school activity
Contribute to Work Group evaluation processes
When are the sessions?
The Work Group will consist of 2 full days (09.30 – 15.00) and three twilight sessions (16.30 – 18.30), each addressing a different pedagogical aspect of the course.
Full Day 1:
Full day 1: Tuesday 28th January, 2020 - Department self-evaluation & problem solving
Twilight 1: Tuesday 25th February, 2020
Twilight 2: Tuesday 24th March, 2020
Twilight 3: Tuesday 21st April, 2020
Full day 2: Tuesday 23rd June, 2020 – Conclusions, reflections and next steps
Location
Chestnut Grove Academy, 45 Chestnut Grove, Balham, London, SW12 8JZ
Work Group Lead: Carlos Karingal
Download information sheet here
If you are interested in participating in this work group and you can commit to attend all the sessions, please contact London SW Maths Hub Administrator Lesley Dibbens by email to admin@londonsouthwestmathshub.co.uk