London SW Maths Hub Lead: Priya Caplan
Chesterton Primary School

Priya successfully leads maths at Chesterton which is a two form entry school (480 children from nursery to Year 6). She is also Deputy Head and lead for the London South West Maths Hub.
Chesterton has a proud history of consistently achieving standards well above national average in maths, with children making well above average progress in maths from their starting point at school. In 2018, 96% of pupils in Key Stage 2 achieved Age Related Expectation. Under Priya's leadership, an inclusive maths curriculum is taught in all key stages which promotes mathematical fluency and reasoning with a focus on progress of all pupils.
Throughout her time as maths lead, she has supported and coached a number of teachers and leaders in promoting high quality teaching and learning. Moreover, Priya has spread her expertise beyond Chesterton through SLE deployments (through the Wandle Teaching School Alliance), leading hub work projects and as a leading teacher within Wandsworth.
Recent work includes:
Supporting leaders to deliver effective training to meet the aims of the curriculum.

Undertaking reviews and delivering support packages for other schools.

Providing model lessons and supporting planning for fellow teachers as a lead practitioner.

Delivering staff training for London wide schools with a focus on developing outstanding maths practise.
Priya ensures her own practice is current and continues to deliver consistently high quality maths teaching and learning on a daily basis at Chesterton.
---
London SW Maths Hub Lead: Nicki Ashton
Primary Mathematics Consultant, Wandsworth LA

Nicki is the Senior Maths Consultant for Wandsworth, having worked in the LA Primary Mathematics Team since 2003, having previously been a class teacher, Leading Mathematics Teacher and mathematics subject leader.
Wandsworth LA is a high performing borough, achieving results well above national standards each year. Nicki also works as an independent consultant both within the UK and abroad.
An accredited Professional Development Lead consultant for the NCETM, Nicki's role involves:
provision of continuing professional development for primary school teachers, middle and senior school leaders across the borough and other parts of London

writing materials to support the teaching and learning of the 2014 curriculum, including calculation policies, long term and medium term plans

delivery of bespoke maths projects for schools, in line with the national agenda and school need
Nicki recently hosted a 'Mastery Conference', in conjunction with the London South-West Maths hub, which drew an audience from across London, and is now developing a series of workshops for KS1 teachers to trial and develop mastery teaching into daily practice. She enjoys working with teachers - supporting and equipping them to better understand pedagogy and subject knowledge issues around mathematics, and so to teach more effectively.
---
London SW Maths Hub Primary Mastery Lead: Kate Mole
Mathematics Lead for GLF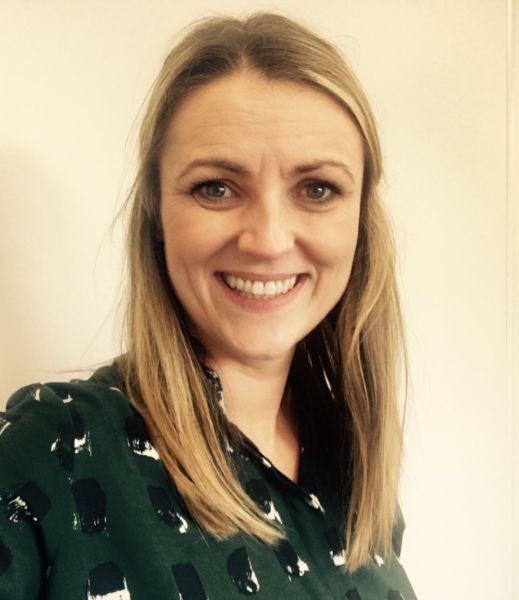 Kate is an experienced senior leader who, in addition to her role with the London SW Maths Hub, is Mathematics Lead for GLF: a multi-academy trust of 27 schools, spanning across 4 counties. Prior to this, she successfully led mathematics at Nonsuch Primary School for 4 years, in addition to her role as Assistant Headteacher. Within these roles, she has supported many schools in improving mathematics teaching and learning.
At Nonsuch, her impact in improving mathematics teaching and learning has been evident through the consistently high outcomes in mathematics – especially in 2016, when 100% of pupils in Key Stage 2 achieved Age Related Expectations as well as exceptional progress, and the school's performance was ranked within the top 1% in the country. There has been a focus on high expectations for all children through a Teaching for Mastery approach.
Kate is passionate about supporting teachers and schools to develop and embed Teaching for Mastery in mathematics pedagogy. She has excellent subject knowledge and is able to support schools to implement the approach coherently and strategically to ensure maximum impact.
Recent work includes:
Support to GLF schools to implement Teaching for Mastery

Successful implementation of Teaching for Mastery at Nonsuch Primary

Supporting individual teachers across numerous schools in their planning and teaching of mathematics

Supporting subject leaders and senior leaders in other schools to assess current mathematics teaching and learning and to create strategic action plans to implement Teaching for Mastery

Delivering INSET training for many schools across South West London and Surrey to support the implementation of the Teaching for Mastery approach
---
London SW Maths Hub Secondary Mastery Lead: Celeste Da Silva
Saint Cecilia's Church of England School
Celeste da Silva is the secondary Teaching for Mastery (TfM) Lead for the South West London Maths Hub and the Mastery Lead at Saint Cecilia's secondary school in South West London. She has over 25 years of experience teaching maths, in London and internationally, across Key Stage 3 to Key Stage 5. She has used her excellent subject knowledge, gained from both her Mathematics degree and years of experience, to support teachers and mathematics departments with adopting a strategic and coherent approach to their mastery journey.
After identifying a gap in provision at Saint Cecilia's she was appointed Numeracy Co-ordinator to support low-attaining pupils. She subsequently developed a numeracy programme for Key Stage 3 pupils which was tailored to the pupils' individual needs and provided a holistic, personalised intervention. She uses visual representations to expose the mathematical structures that develop pupils' conceptual understanding and encourages them to make connections. Regular tracking of data has been used effectively in order to measure impact. This has also required her to train other colleagues to be able to deliver the programme whilst maintaining a strategic overview.
In 2015 Celeste participated in NCETM's Secondary England-China exchange working with maths teachers in Shanghai and then hosted two teachers from China for a week in 2016. It was this experience that prompted greater thought about how to teach maths which contributed to her developing her understanding of TfM. As a direct result of Celeste's experience on the exchange she now works with the South West London Maths Hub providing TfM professional development on mathematics teaching and learning to both primary and secondary teachers as well as PGCE students; support includes working strategically on mathematics pedagogy, lesson design approaches and collaborative planning.
Celeste is a passionate advocate of 'mastery in mathematics', the fundamental concept being the belief all pupils can engage with, understand and succeed at maths given the supportive strategies and nurturing approaches encouraged by TFM programme; maximising maths enjoyment while minimising maths anxiety.
Recent work includes:
Support to secondary teachers with TfM pedagogy and lesson design in their classroom

Support to mastery specialists to implement TfM in their department

Delivering CPD to secondary teachers across South West London in support of the TfM approach

Developing and delivering training to NQT's and PGCE students.

Developing and delivery numeracy training to non-specialist teachers and teaching assistants